Ravenclaw
by Alex Solis & Alice X. Zhang
This is the top scoring design of @Threadless of all time. Two designers teamed up to create "House Brawl", an artistic take on the Houses of Harry Potter. Pick your House, and definitely check out the tee!
View Alex Solis' profile on Threadless!
View Alice X. Zhang's profile on Threadless!
Buy the Threadless Tee!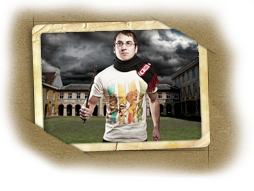 Categories: